I've Fallen into a Rat Hole and I Can't Get Out
If I used my DeviantArt account more I would have put this there, I might anyways, but I wanted to share it quickly and with a larger audience than the zero people following me on DA.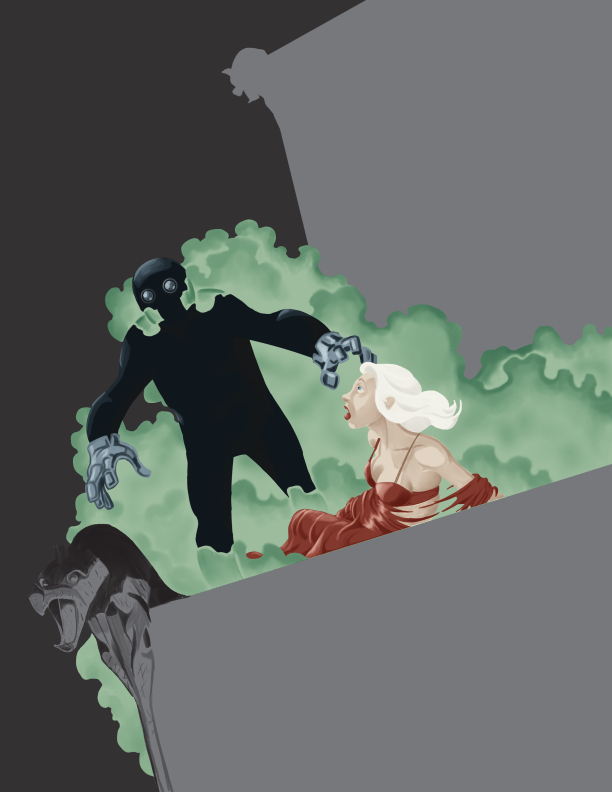 I do these kinds of things when I'm trying to avoid doing other kinds of things. It's for a secondary project I'd like to get off the ground someday. It'd be a daily strip like Merunga used to be, but it would be better suited to a daily strip, something Merunga never was. All told, this is probably four hours into it, and holy cow it felt like forever. Plus I'm pretty sure I did a lot of it wrong. Not in that it looks wrong I guess, but if I needed to change something here or there, it would be a colossal nightmare instead of a simple fix.
I've got the first week and a half inked, and ready to be scanned an lettered, and I've got the rest of the month penciled and ready to be inked. When I do start running it, it'll be at the bottom of the page here, it'll get it's own home much later.
So for now, sneak peek, the cover for an adventure of the Phantom Ghost, titled, Tower of Ghosts, starrring more ghosts.